Website
Visit the website here.
The doctor embodies the playful, carefree child in all of us.
Doctor Bunnybrain holds as many titles as he chooses on any particular day.
From veterinarian, doctor and psychiatrist to artist, photographer,
designer and researcher.

His ideas, thoughts, creations come to life on the Dr.Bunnybrain website where
the visitor is granted an unique insight in his life through his computer desktop.

Dr.Bunnybrain categorizes his files by patients,
meaningful life-lessons, holiday pictures and so much more.

The website is designed for the soul purpose of a fun, carefree,
playful experience suitable for children and adults.
Publication
This book contains ten sheets of text and one image,
produced in fourteen different varieties.
The text and images can endlessly be mixed and
combined as you please.


I invite you to create your Single Picture Story.


Place one, or multiple, sheets of tekst over a picture and a story will be formed.
You can do this once or repeat the process until you are satisfied with the result.

When completed, you can start over, destroy your story or read it a hundred times over.

Because remember: it is your Single Picture Story.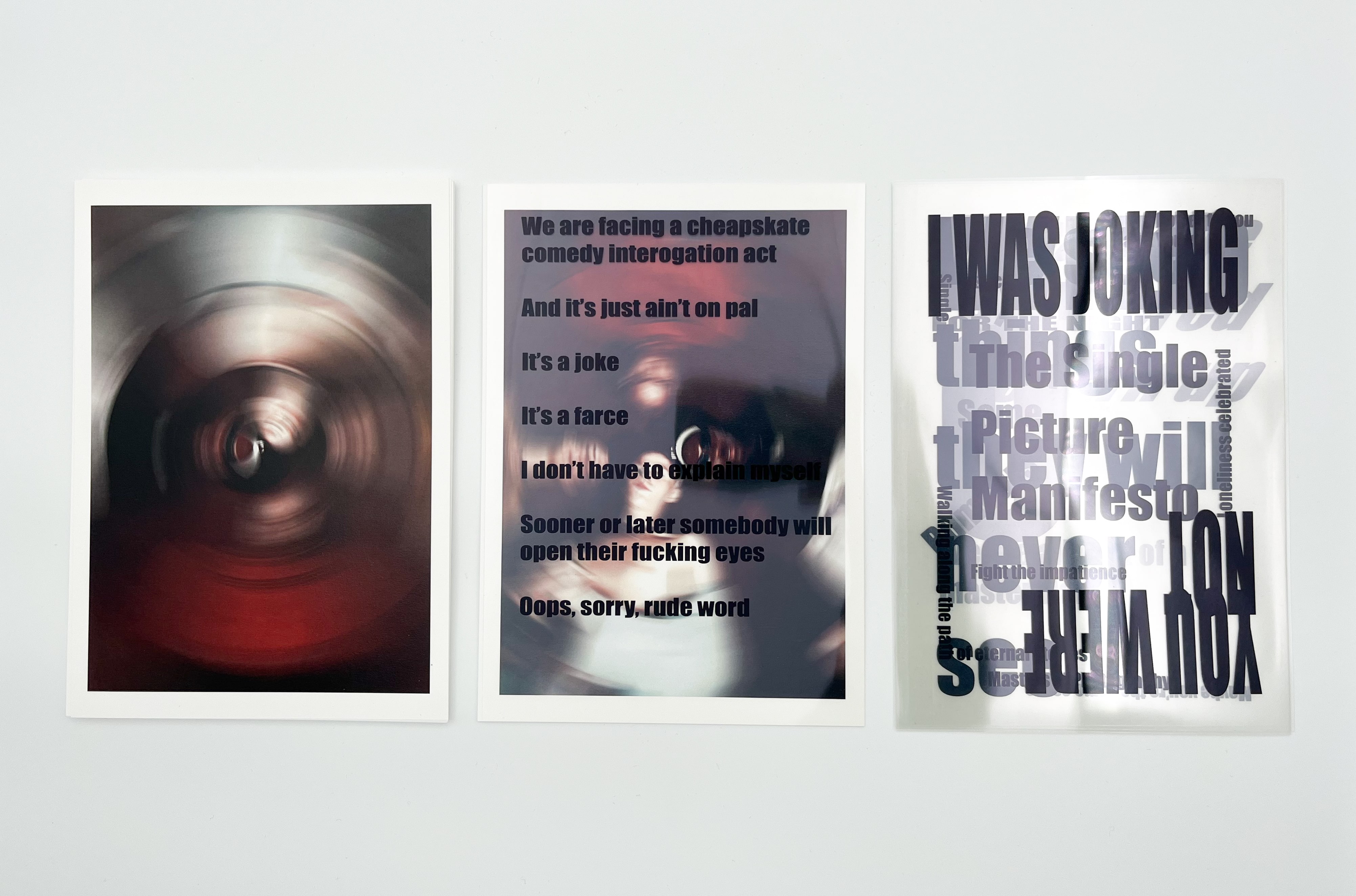 Graphic
Visit Popular Front here.
View Jake's documentary here.

"We're asking for the liberation of all Corsican political prisoners. This will help settle the Corsican issue. This is mandatory in order to move towards a peace process
and open dialogue between the two states.
Much like in the Basque Country or Ireland.
We're also asking for [France] to recognize the Corsican people.
Then, Corsica can pursue their national aspirations."

"We'll bring our demands to Paris"
- Corsican activist

Originally documented by journalist Jake Hanrahan
for Popular Front.
Campaign & graphics
Visit Operation Solidarity here.


"Operation Solidarity is an anti-authoritarian volunteer network organized during the war to jointly help all progressive forces in society to counter imperialist aggression against Ukraine."
- Operation Solidarity

Graphic
"As millions of refugees flee Ukraine, aid agencies are raising the alarm about the risks of sexual exploitation and abuse and human trafficking"

By Kristy Siegfried in Rzeszów, Poland | 13 April 2022
UNHCR The UN Refugee Agency
Performance
Performed by Samuel Woerdeman & Luca Fay van de Laar.
Photographed by Lucy Schreurs.

Uitharden visualizes the temporality of ones personal space, ones living space. A clear separation can be found in society between people who find a personal space self-evident and people who are very rarely certain of such space.

The homeless person is never certain of a personal space,
a space to call home.

Uitharden critiques this separation by playing out the process and consequences of the lack of personal space in acceleration.

Samuel lays down in the sleeping bag, lays as still as possible, while his co-performer covers the sleeping bag in plaster.
Over time, approximately thirty minutes, the plaster will harden, his personal space will take it's definite form.

After this process, Samuel will exit the sleeping bag. While doing so, his personal space will be destroyed permanently.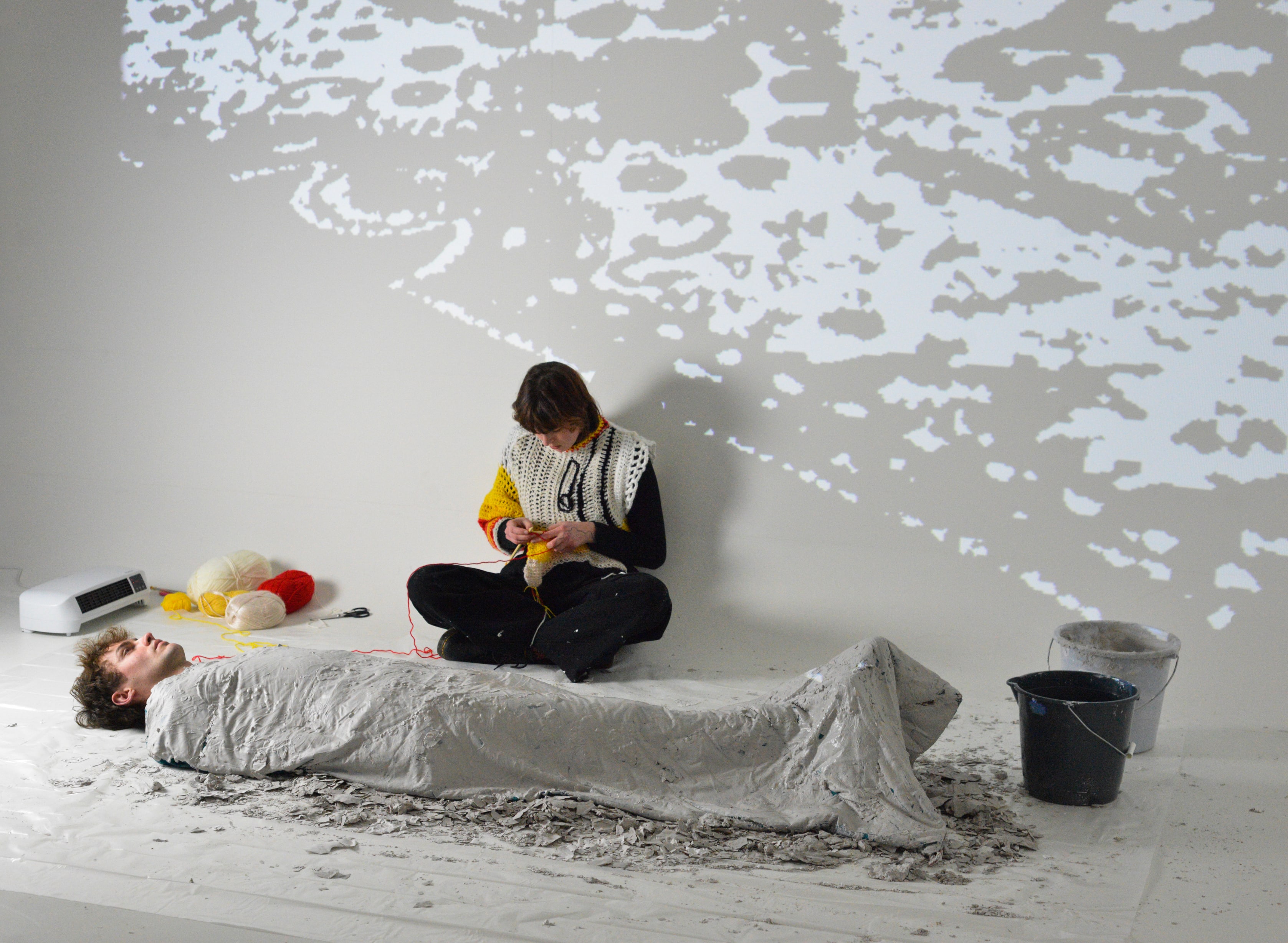 Publication (Dutch only)
The book can be purchased here.

Een autobiografisch verhaal over een jongvolwassene. Hij komt middels spoedopname terecht op de GGZ afdeling Jongvolwassenen Intensieve Zorg (JOIN).

Hij is voor zijn opname al enkele maanden thuis. Het wegnemen van prestatiedruk en verplichtingen zal hem de kans geven om te herstellen. Dat is de verwachting. Zonder duidelijk aanwijsbare oorzaak gaat zijn mentale en fysieke gezondheid toch snel achteruit. Samen met zijn ouders begint hij aan de lange zoektocht naar antwoorden en oplossingen.
Enkele dagen voor zijn opname, komt hij tot de conclusie dat hij muurvast zit en zoekt vervolgens naar andere uitwegen. Bij het uitspreken van concrete plannen om zijn leven te beëindigen volgt een spoedopname bij de GGZ.

De 3e deur bestaat uit een autobiografisch verhaal, illustratieve ondersteuning, terugblik, interview met Beautiful Distress en een bundeling van instanties en/of ondernemingen die bijdragen aan psychische gezondheid in Nederland.
De 3e deur wordt momenteel enkel Nederlandstalig uitgegeven.
Hardcover | 240 pagina's.

ISBN: 9789464025125
NUR: 402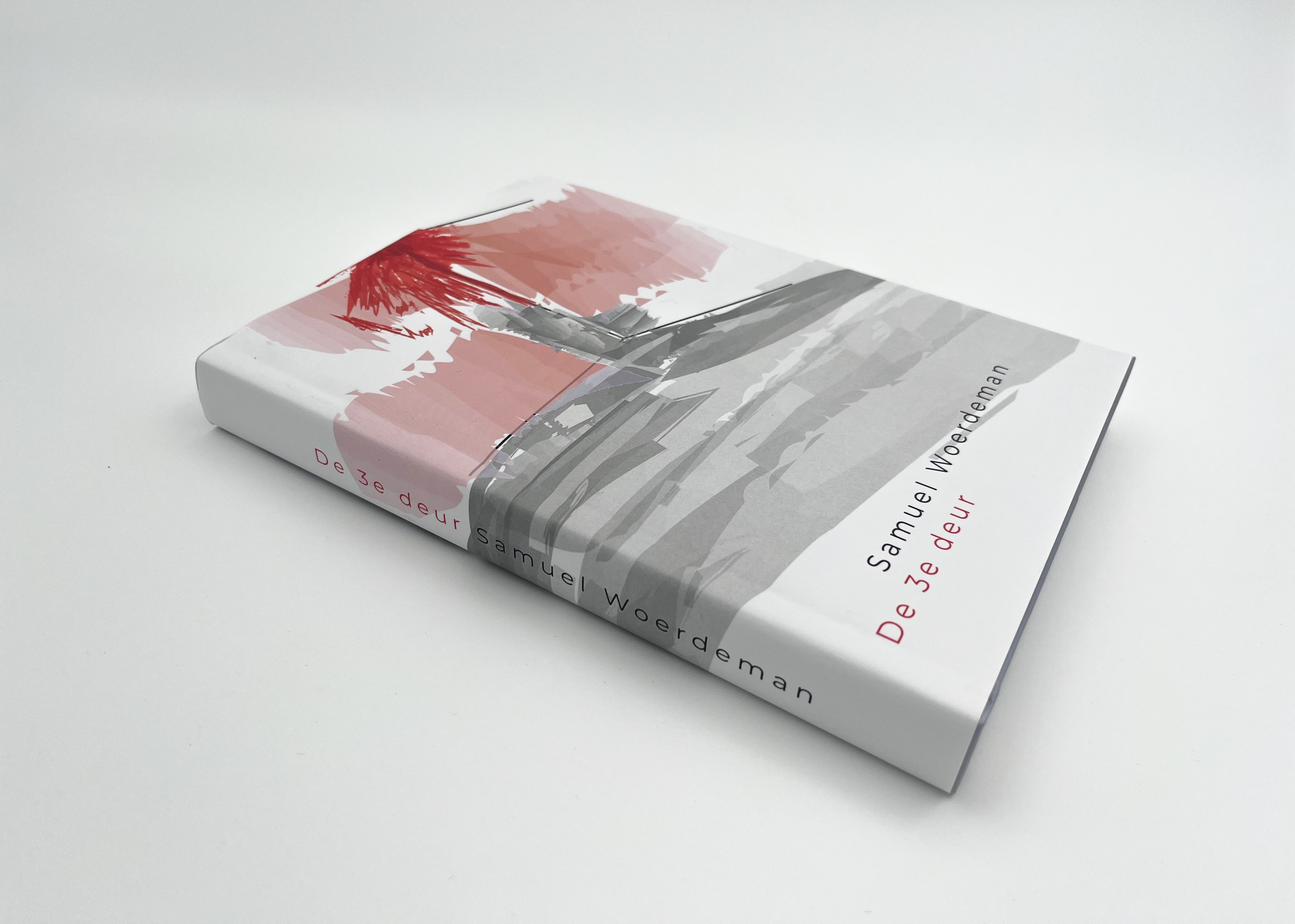 Type specimen
Not too long ago, when times were simpler, smileys as we know them today did not exist. The smiling, crying, crazy yellow faces were no option to communicate ones emotions.
It, communicating through smileys, had to be done using different keyboard combinations. When tilting the screen 90 degrees, a smiley of sorts could be discovered.

Since the introduction of smileys as we know them today, there is no more need to create them ourselves, using our keyboard.

Type families is an ongoing visual investigation into the world of 'keyboard smileys' using a variety of different (old & new) fonts.
Interactive work
The original portraits were shot by Unicef.
The portraits have been painted by me and
hold the original photowithin the painting.

Please use Artivive to recover and discover the original photographs.The Artivive app can be downloaden in the Apple- or Google playstore.

Make sure you enlarge the portrait first (by clicking on the image) before using Artivive.
Trend report

You can read the report here. Dutch only.

This trend report has been created by me and four additional student during my previous study: Trendresearch and Conceptdevelopment. The report was commisioned by the company Brandvitamins.

The sole purpose of this report has been to inform Brandvitamins on upcoming trends within the context of global health, leisure and appearance.
Jewelry
Sustainable jewelry, finding it's origin in the beautiful nature of Sweden. The jewelry, inspired by a variety of Swedish plant and flower species, is created out of recycled leather and metal buckles.

Swedish flowers consists of two armbands, one for the upper arm, one for the lower arm. The armbands have to be wrapped around the arm and tightened using the metal buckles.

Swedish flowers aims to reconnect nature and human through jewelry, or 'wearables'.
Campaign & production
Visit Electron here.
Safe space is a creative, multidisciplinary programme in development by Electron and me. Electron is a creative and social hub, located in Breda, facilitating local creatives in their work by offering space to create, present and perform.

Safe space aims to bring together +/- 15 young artists during a 12 week period. The artists are encouraged to dive into a multidisciplinary collaboration, experiencing as much freedom as possible in Electron.

I myself take on the roles of producer, designer and facilitator for this project. Safe space is an ongoing project that will launch approximately April 2023.
Type design
Visit Novotypo here.
Under supervision of typography designer Novotypo, I've created a method to re-design existing typography fonts solely based on the use of color. My method, Kosmos, allows the user to turn any sans serif font into a intergalactical image of exploding particles. From complete readability to non-readable abstract typefaces, all is possible.
Research, Data visualisation

Clockwork Red is an ongoing visual investigation into the world of clocks, forms of data visualisation and motion.

A wonderful render error has been added to the results: seperate elements find the quickest way to travel from point A to point B.